Anuar Patjane is officially the best travel photographer in the world…according to National Geographic anyway. And they're a pretty good judge.
He picked up their Traveller Photo Contest 2015 Grand Prize for this shot of a mother humpback whale and her calf in the waters off Mexico's Revillagigedo Islands. It's not often you see something that reminds you of Salgado (the undisputed maestro of black and white), but this might be it. We sat down with the self-described "social anthropologist and photographer" to chat photography, environmental conservation and the rise of the amateur photographer.
Do you remember the first time you picked up a camera? 
When I was around five years old, in a trip to Veracruz my parents bought me a small camera that used 110 film. Since then I have been hooked by photography. 
How did you turn your love of photography into a career?
It has been a process. It is still more a passion and hobby than a profession. If my work sells, I'm happy.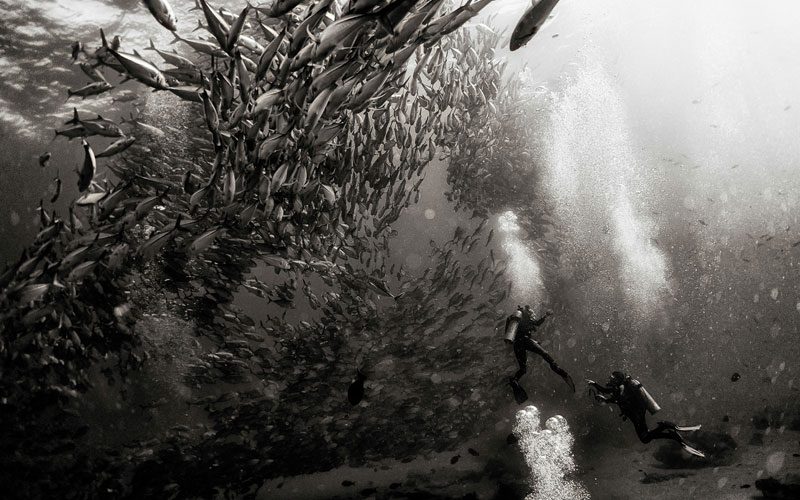 What do you think of the rise of popular photography? Is it a good thing that people are taking more photos? 
Well, I don't know if it is good or bad, it's just the way it is.  We have become a super visual animal that devours videos and photography. Good stuff always jumps out no matter what, but because of this over-saturated age, it might be harder to notice the good and valuable from the rest. 
What should an amateur photographer always keep in mind?
We should all remain amateurs. The meaning of the word describes the true nature of photography: to be a real and unpretentious amateur, might be the most valuable thing a photographer could be. Just photograph what you love and forget about gear. 
What's your favourite shot? Why?
There is no favourite. Depending on the mood I'm, I might like some photos more than others. One I never get tired of is a photograph I took in Bhaktapur during the Monsoon season a few years ago. 
You've just won first place in Nat Geo's Traveller Photographer competition. Can you tell us the story behind the winning shot?
The photo was an act of intuition and improvisation and a lot of luck. I was taking photographs near the whale and all of the sudden she and her calf began to swim towards the rest of the diving group. They had to spread out so the whale mother could pass, and that´s when I clicked. You have to know a few seconds before you take a photograph, not planing it, just knowing a little beforehand so you can be ready.
Where's your favourite destination to shoot? 
Antartica!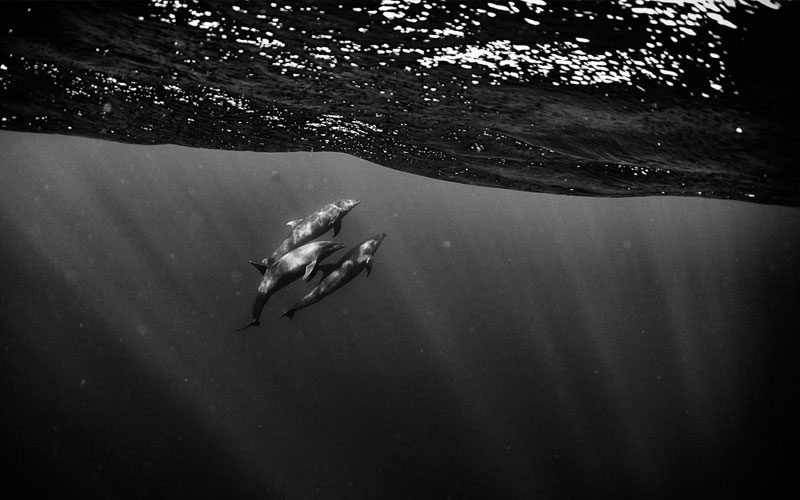 What camera gear do you take on your travels? 
Depends on the kind of travel but mostly Leica Monochrome, Sony RX100 and Nikon D700
You're quite passionate about environment conservation. What role does photography have in bringing about change? 
Photography might be a shortcut that materialises ideologies, changes that are already going on. A powerful photograph can act as a catalyst. So in matters of climate change and conservation, powerful photographs can help, if they strike the right chords at the right time. 
Where will you be travelling in 2016? 
There are many plans, many diving expeditions. Iceland and Sea of Cortez are the next ones, very soon.